Using my feverish cranium in a desperate attempt to get my new wheel operational by the morning commute I came up with the following:
of course it is highly inspired by Sheldon Brown's similar lumotech mounting scheme.
One clapped out bicycle research double sided dual opening cone wrench
+
a dremmel.
Yields the the following addendum to beakham, now in almost full on commuter mode.
Maybe some SKS race fenders and I am golden.
Please note the use of the presta valve "dork nuts" as spacers for the light. THis is my second successful use of these as spacers in weird mounting/adapting situations. I have almost justified the fact that I have horded hundreds of these over the years.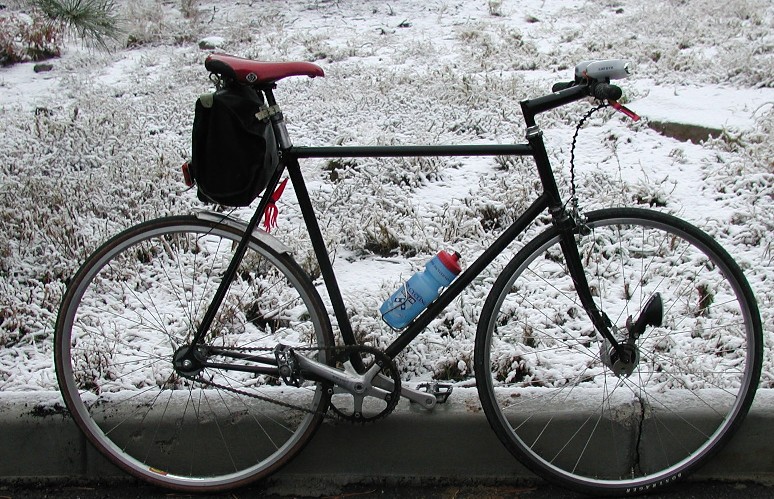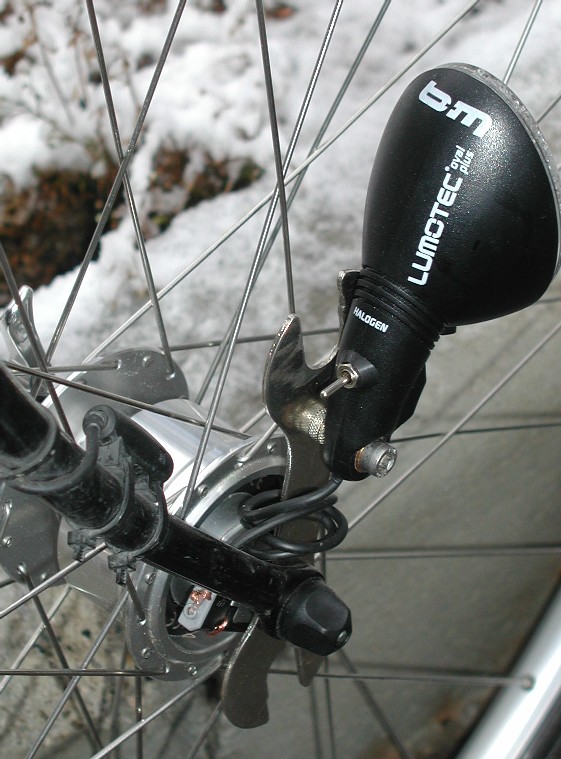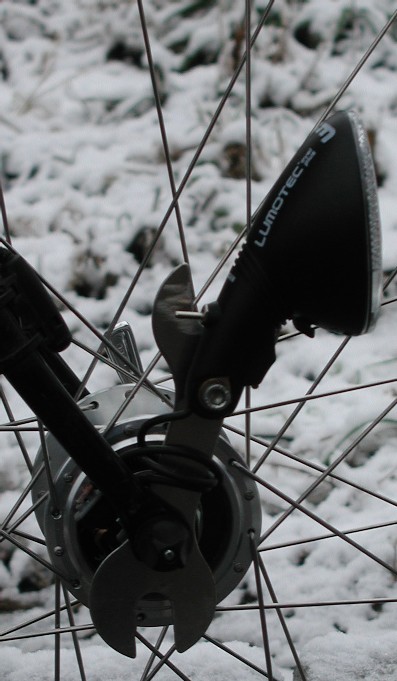 Three commutes thus far, at night with 2 miles of dirt road and it works pretty darn well.
Yay!!
Wrench had water bottle holes in it already. I used a cone attachment on the dremel to open one up to fit over the axle. Light bolts nicely through the other. Wires still need a final trimming.
May be better outside the dropout, but the wrench would have needed to be trimmed to clear the fork blade and that would have taken forever, so inside it goes. Tight fit, but seems OK so far.
I have more useless rounded out cone wrenches for future experiments.
Words and photos copyright Tarik Saleh 2004 - tsaleh at rocketmail dot com
11/22/04
lightly modified 9/05