a couple of photos while following the tour of georgia in North Georgia on 129 after climbing brasstown bald: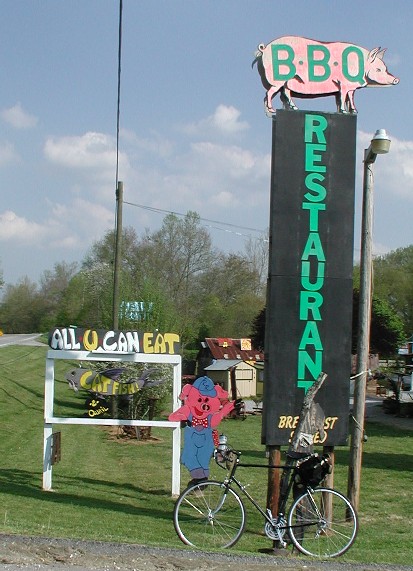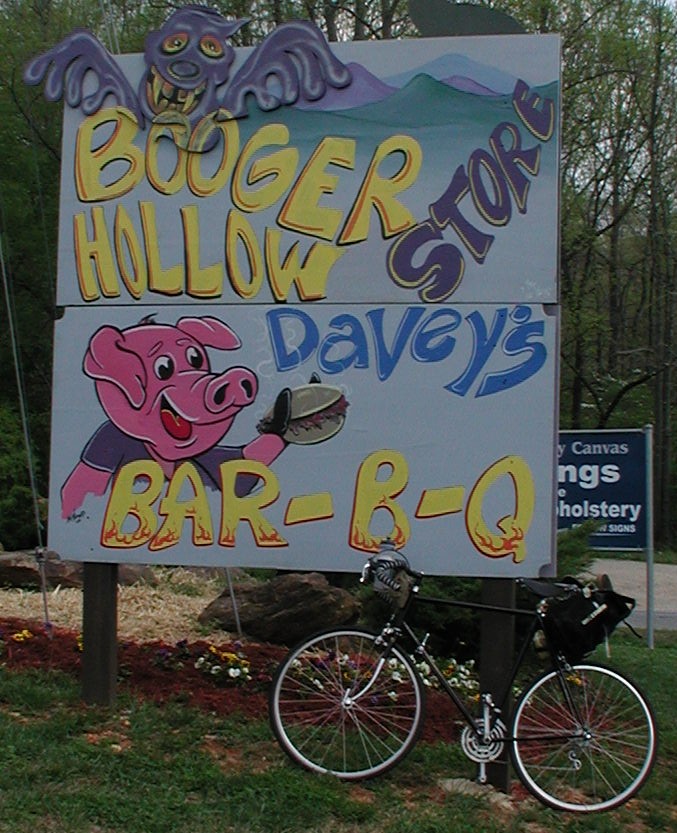 Slightly modernized and ready to roll.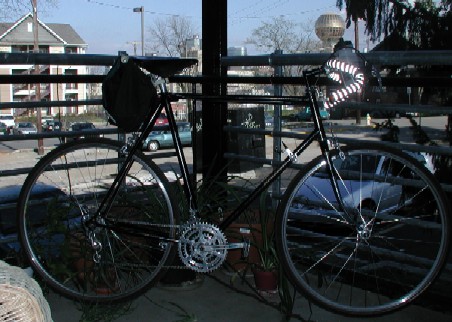 Note the sunsphere in the upper right corner. It is not a wig warehouse. Black Raleigh Comp, 64cm seat tube, 59cm top tube, 1974, nervex lugged, 531, huret shifters/deraillers.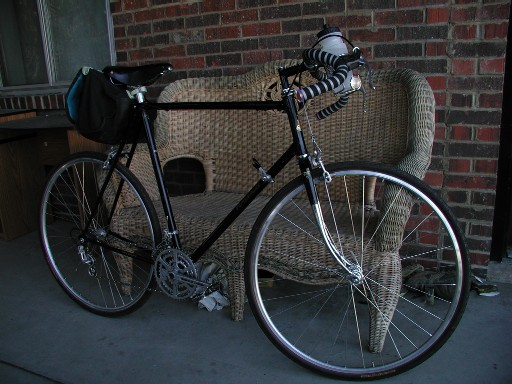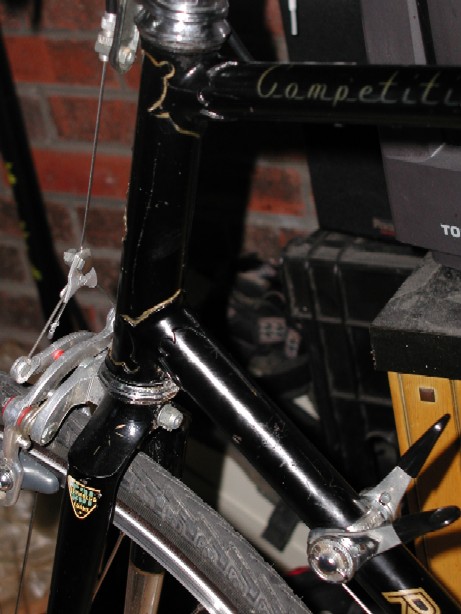 Upgrades:
Salsa stem
Dirtdrop handlebars
Shimano 600 non aero brake levers
Front wheel, MA3-ultegra
Rearwheel, MA3 Hi-E 5 speed hub
TA cyclotourist triple replaces three pinned TA cranks
Extra cool cinelli Refleco bartape and reflecto handlebar plugs from Rivendell
Minora handlebar mount dual bottle cages
top touring tires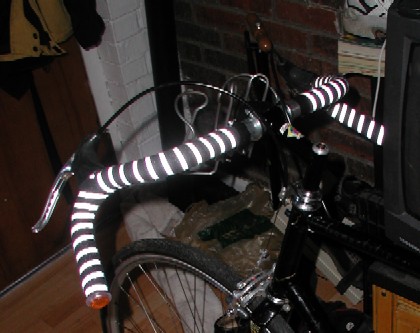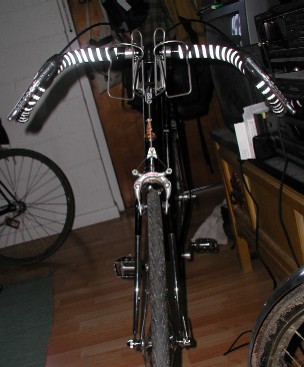 Bike rides real nice. The frame is really big on the seat tube, but the top tube is really short in comparison, so the reach is perfect for me with a 10cm stem. I had been looking for a bike like this for years and thanks to my friend Bill Milam, I got it! Have the normandy comp tubie wheels as backups.

See the 1974 Raleigh Catalog thanks to Mark Bulgier

The Retro Raleigh homepage, again thanks to sheldon guru brown.

See my Railegh 20. Back to my bike page

Words and photos copyright Tarik Saleh 2003 - tsaleh at rocketmail.com